I have designed and written out this pattern for you to make for Christmas. There seemed to be a lot of crochet patterns but not knitted…. enjoy.
Knitted Christmas Gnome Pattern (pdf)
updated version 20.11.18 at 1.18pm – I can knit but cannot count 🙂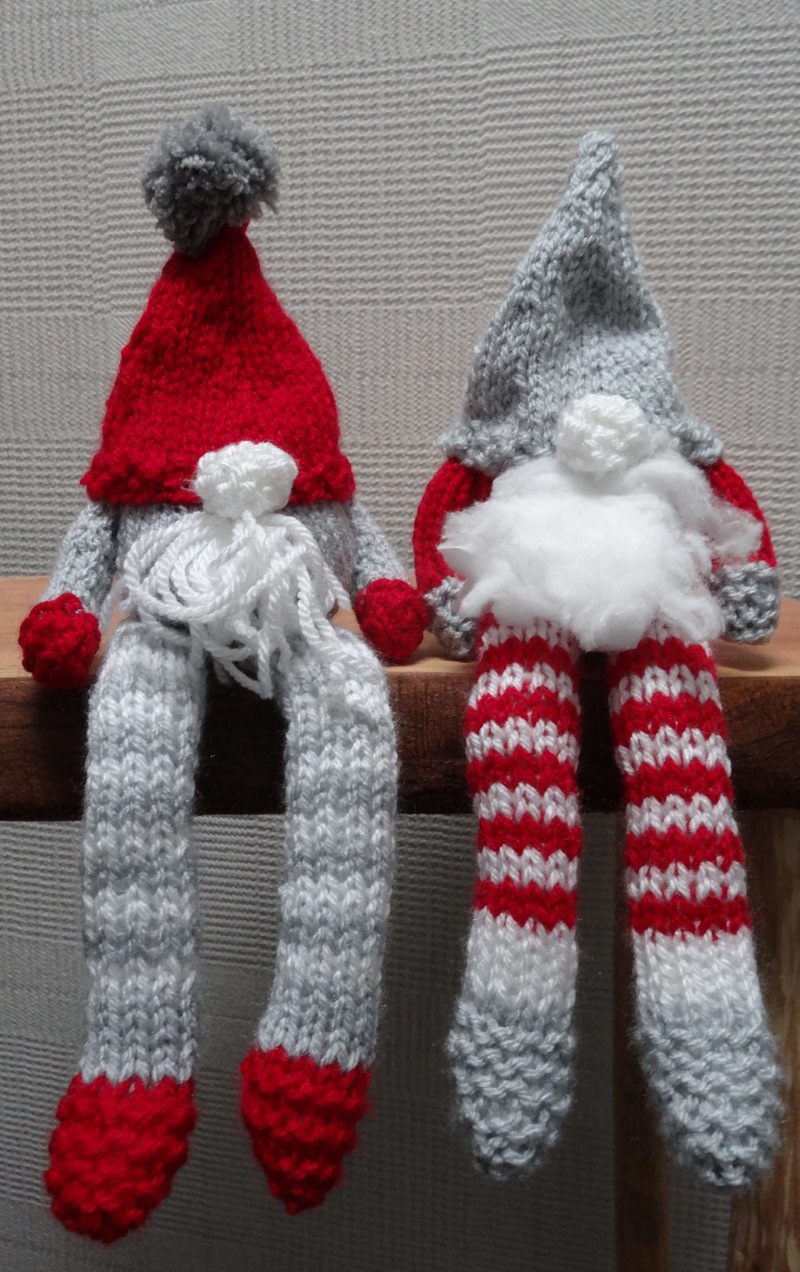 Note: The pattern shows the colours for the gnome on the right, I then reversed the colours for the one on the left with the red hat and added a pompom. So feel free to make it your own and use any colours you have.